Hubungi Kami
Admin:
WA :
085777999797
087882128668
Line :
stephen_halim




FB :
https://www.facebook.com/
stephen.halim.muscle.builder

Instagram :
mbsuplemen
Pembayaran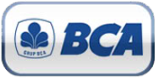 No Rekening :
7040105578

Nama :
Arifin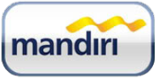 No Rekening :
117-00-0613133-8

Nama :
Stephen Halim Tanuwidjojo




No Rekening :
059201-00000-2566

Nama :
Stephen Halim Tanuwidjojo

Note:
Transaksi tidak diakui
bila bukan di transfer
ke nomor rekening ini
Pengiriman

Mutant Test 180 caps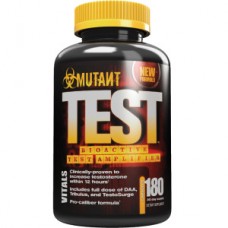 Merek:
Mutant
Kode Produk:
Mutant Test 180 caps
Ketersediaan:
Tersedia
Harga: Rp. 500.000

MUTANT TEST mengandung 6 bahan aktif yang diteliti secara klinis oleh Testosurge dan MacaTest. MUTANT TEST diformulasikan secara spesifik untuk Anda yang ingin memperkuat program latihan kekuatan yang ingin melihat hasilnya dalam waktu beberapa hari. MUTANT TEST bekerja jalur aksi dual premium untuk memaksimalkan dan melindungi testosteron anda.
Cara Penggunaan : Konsumsi 6 caps setiap pagi sebelum makan dengan 8 oz (250 ml) air. Direkomendasikan penggunaan 8 minggu berturut turut disertai dengan off cycle 4 minggu.
180 Capsules

Serving Size: 6 Capsules

Servings Per Container: 30

Amount Per Serving

% DV *

Vitamin D (Ergocalciferol)

1,000 IU

250%

Niacinamide

24 mg

120%

Zinc (Albion® Zinc Bisglycinate)

30 mg

200%

MacaTest™ (clinically tested dose)

3000mg **

Maca (Lepidium meyenii) Root

Testosurge® (clinically tested dose)

500mg **

Patent Pending Premium Fenugreek Extract (Trigonella foenum-graecum) (seed)

(80% Grecunin)

BioPerine® (clinically tested dose)

5mg **

Black Pepper Extract (Piper nigrum) (fruit) (95% piperine) Patented Bioavailability Enhancer

* Percent Daily Values are based on a 2,000 calorie diet.

** Daily Value (DV) not established.

Other Ingredients:

Capsule (Gelatin

, Purified Water

, Red 40

, Blue 1

, Yellow 6

, Titanium Dioxide)

, Silicon Dioxide

, Magnesium Stearate

, Microcrystalline Cellulose

, Grape Seed Extract (ORAC Value 1,600,000 umoleTE/100g)

, Curcumin.

FOOD ALLERGY INFORMATION: Produced on machinery that also handles ingredients from milk, soy, egg, fish, crustacean shellfish (glucosamine source), tree nuts, wheat, peanut, and sulfites - this product may inadvertently contain any of those ingredients.
Directions For TEST: Read the entire label before use. As a food supplement on training and non-training days, take 6 caps every morning upon waking on an empty stomach with 8 fl. oz. (250mL) of water. Mutant™ recommends 8 weeks of continuous use followed by a 4 week off-cycle.
Warnings: STORE OUT OF REACH OF YOUNG CHILDREN. For adult use only. Read the entire label before use and follow directions carefully; this product may not be right for you. This product is intended to be used to supplement the diet - use at your own risk. Not recommended for children or pregnant or nursing women. Do not use if you have high blood pressure or any other medical condition. Disclose use to healthcare practitioner prior to any medical treatment or care. Consult a healthcare practitioner prior to use: if you intend to use this item beyond 3 months; if you are taking antidepressants; if you are taking blood thinners; if you have high blood pressure; if you have diabetes; if you suffer from any psychological disorder and/or condition such as frequent anxiety or depression; if you are taking any medication; and before starting any diet or exercise program. Do not exceed recommended serving. For occasional use only. Do not use this product for longer than 8 weeks in a row at one time. Make sure that usage is followed by at least a 4 week off-period. Diuretic effect may occur. Improper use of this product will not improve results and is not advised. Do not refrigerate. KEEP IN A COOL, DRY PLACE. DO NOT USE IF PACKAGING HAS BEEN TAMPERED WITH OR IF CAPSULE IS BROKEN.