Hydra Shred 90 Caps Sparta Nutrition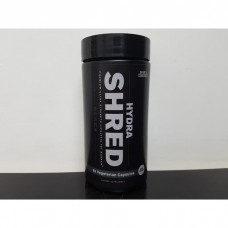 Merek:
Sparta Nutrition
Kode Produk:
Hydra Shred 90 Caps Sparta Nutrition
Ketersediaan:
Tersedia
Harga: Rp. 300.000

Description
Zero Crash!
Dietary Supplement
Clinical Dosages Designed to Target Fat Loss From Every Angle
500 mg Acetyl-L-Carnitine
75 mg Teacrine
50 mg Grains of Paradise
200 mg Caffeine
50 mg Theobromine
No Proprietary Blends
TeaCrine

Penggunaan yang Disarankan
Sebagai suplemen makanan, minumlah 1-3 kapsul dengan sarapan. Ambil 1-3 kapsul 6 jam kemudian. Jangan mengambil lebih dari 8 minggu tanpa mengambil cuti 2 minggu untuk hasil yang maksimal. Jangan melebihi asupan harian yang disarankan.