Hubungi Kami
Admin:
WA :
085777999797
087882128668
Line :
stephen_halim




FB :
https://www.facebook.com/
stephen.halim.muscle.builder

Instagram :
mbsuplemen
Pembayaran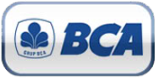 No Rekening :
7040105578

Nama :
Arifin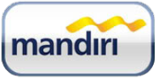 No Rekening :
117-00-0613133-8

Nama :
Stephen Halim Tanuwidjojo




No Rekening :
059201-00000-2566

Nama :
Stephen Halim Tanuwidjojo

Note:
Transaksi tidak diakui
bila bukan di transfer
ke nomor rekening ini
Pengiriman

Clear Muscle Muscletech 168 caps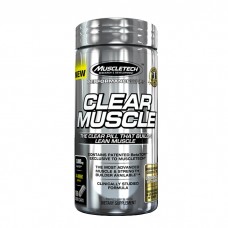 Merek:
Muscletech
Kode Produk:
Clear Muscle Muscletech 168 caps
Ketersediaan:
Tersedia
Harga: Rp. 650.000

Clear Muscle Muscletech 168 caps
Ketika anda makan dengan benar, olahraga dengan intensitas yang baik, dimana anda berlatih dengan sepenuhnya (dalam arti, anda tidak hanya muncul di gym dan olahraga seadanya), dan mendapat kesempatan untuk meminum bahan yang sangat baik, maka hasil yang terbaik akan terjadi. Clear Muscle merupakan jawaban anda. Clear Muscle merupakan produk suplemen yang memberikan revolusi di dunia muscle building, dimana Clear Muscle mengandung BetaTOR, yang merupakan derivat bebas asam dari HMB dan metabolit leusin. Komponen ini dapat membuka semua potensi terbaik dari bioavailibitias, efektivitas dan hasil.
Clear Muscle merupakan formula pertama yang mengandung BetaTOR dan hanya ada dari MuscleTech dalam bentuk pil bening.
Cara Minum :
Minum 2 kapsul pada pagi hari, siang hari dan malam hari. Saat anda berolahraga, minum 1 kapsul 30 menit sebelum berolahraga. Jangan melebihi 6 kapsul dalam waktu 24 jam.
What's in MuscleTech Clear Muscle?

Serving Size: 2 Capsules

Servings Per Container: 84

Amount Per Serving

% Daily Value

BetaTOR® (Free acid beta-hydroxy-beta-methylbutyrate)

1,000 mg

†

† Daily Value not established.

Other Ingredients:

Choline Chloride

, Hypromellose

, Water

, Silicon Dioxide
Directions For Clear Muscle: Take 1 serving (2 capsules), in the morning, mid-afternoon, and evening. On workout days, take 1 of these servings 30 minutes before training. Do not exceed 3 servings (6 capsules) in a 24-hour period. To maximize your results, use the exact same training protocol as the subjects in the 12-week study.
Warnings: For adult use only. Do not use if pregnant or nursing. Consult a doctor before use if you have a medical condition and before starting a diet or exercise program. KEEP OUT OF REACH OF CHILDREN