Hubungi Kami
Admin:
WA :
085777999797
087882128668
Line :
stephen_halim




FB :
https://www.facebook.com/
stephen.halim.muscle.builder

Instagram :
mbsuplemen
Pembayaran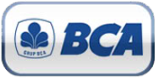 No Rekening :
7040105578

Nama :
Arifin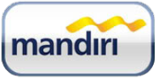 No Rekening :
117-00-0613133-8

Nama :
Stephen Halim Tanuwidjojo




No Rekening :
059201-00000-2566

Nama :
Stephen Halim Tanuwidjojo

Note:
Transaksi tidak diakui
bila bukan di transfer
ke nomor rekening ini
Pengiriman

Hydroxycut Next Gen Muscletech 180 caps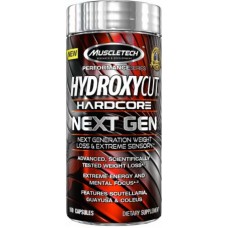 Merek:
Muscletech
Kode Produk:
Hydroxycut Next Gen Muscletech 180 caps
Ketersediaan:
Tersedia
Harga: Rp. 600.000

Keuntungan dari Hydroxycut Next Gen :
1. Hydroxycut Next Gen telah diuji secara ilmiah, dimana dapat menurunkan berat badan. Sejak 20 tahun yang lalu, nama Hydroxycut sesuai dengan hasil yang diberikan oleh produk tersebut. Sekarang, evolusi dari Hydroxycut telah hadir disini. Proses pembuatan selama 2 dekade, Hydroxycut Hardcore NEXT GEN memiliki potensi dosis unik dari bahan utama, dimana kombinasi yang belum pernah ada sebelumnya untuk memberikan pengalaman stimulan yang terbaik. Hydroxycut Next Gen juga mengandung kopi hijau untuk menunjang penurunan berat badan. Para subjek penelitian yang mengonsumsi bahan Hydroxycut Hardcore Next Gen (Ekstraksi kopi hijau (C. Canephora robusta)) mengalami penurunan berat badan 6,5 kg dalam 60 hari dengan diet rendah kalori dan 2 kg dalam 8 minggu dengan diet pengurangan kalori dan olahraga sedang.
2. Merangsang thermogenesis pada tubuh yang dapat meningkatkan kecepatan metabolik. Yang anda butuhkan adalah berlatih lebih keras dan bentuklah badan Anda sesuai dengan yang Anda inginkan !
3. Menguatkan fokus mental
Pada Hydroxycut terdapat dosis caffein anhydrous ultra potent yang dapat meningkatkan fokus mental. Bersama dengan pembakaran yang menghasilkan energi, Anda akan berlatih dengan intensitas maksimum hanya dengan 1 dosis.

Cara pemakaian :
Toleransi individual bervariasi. Pastikan Anda nyaman atau sesuai dengan setiap tahan sebelum meningkatkan dosis. Minum dosis yang Anda inginkan 30-60 menit
sebelum dua makan besar pada hari tersebut (Contoh : sarapan dan makan siang). Jangan mengonsumsi lebih dari 4 kapsul dalam waktu 24 jam. Hindari cemilan dan minum minimal 10 gelas sehari. Hindari penggunaan dalam waktu 5 jam sebelum tidur. Untuk hasil yang terbaik, gunakan dalam 60 hari dan dikombinasikan dengan diet dan latihan. Jangan digunakan lebih dari 8 minggu.
Serving Size: 2 Capsules

Servings Per Container: 90

Amount Per Serving

% Daily Value

Green Coffee Blend

400

mg

†

Green Coffee Blend [consisting of standardized Green coffee bean extract (as Coffea canephora robusta), supplying 45% chlorogenic acids and Green coffee bean extract (as Coffea canephora robusta)]

Caffeine Anhydrous

290

mg

†

Coleus extract (as Coleus forskholii) (root)

100

mg

†

Supplying forskolin

Blue skullcap extract (as Scutellaria lateriflora) (root)

75

mg

†

Yohimbe extract (as Pausinystalia yohimbe) (bark)

40

mg

†

Supplying yohimbine

Ophiopogon extract (as Ophiopogon japonicus) (root)

25

mg

†

Supplying polysaccharides

Guayusa (as Ilex guayusa) (leaf)

20

mg

†

† Daily Value not established.

Other Ingredients:

Gelatin Capsule (Gelatin

, Titanium Dioxide

, FD&C Red No. 40

, FD&C Blue No. 1)

, Microcrystalline Cellulose

, Magnesium Stearate

, Silicon Dioxide.